April 13 - National 'Get a VPN Day' in Australia. VPN usage is on the Rise Again
<< All posts
13 April 2017 08:40:40
Australia's mandatory data retention law comes into effect today. All Internet Service Providers in Australia should now store their internet users' Internet activity. Watch is calling on all Australians to hide their internet activity with a VPN.
Chair of Digital Rights Watch Tim Singleton Norton said:
It's important that we mark this date - and pause to remember that a detailed picture of the private lives of Australian citizens is being collected by telecommunication companies on behalf of the government

That's why we've declared April 13 as a national "Get a VPN Day" - we're calling upon Australian citizens to educate themselves about the scale of this surveillance and take precautions accordingly.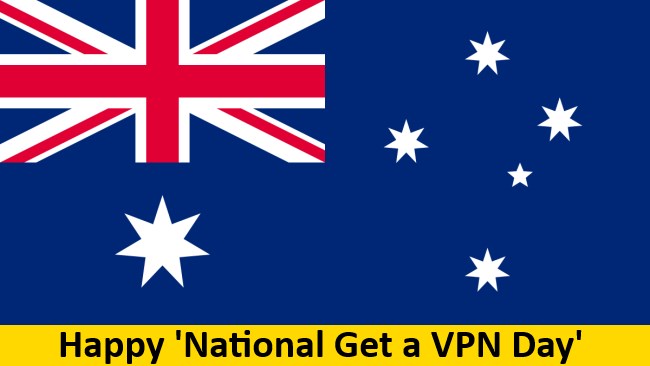 According to popular news media in Australia, VPN usage is skyrocketed after law came into effect.
Trust.Zone VPN service confirms a high peak of Trust.Zone VPN usage in Australia after law came into effect.
Similar rise of VPN usage was noticeable in the US last week after Donald Trump has signed a new Internet Privacy Law, allowing ISP to sell their customers' internet history and habits to highest bidders.
Tags:
Australia
,
vpn
,
trust.zone
,
internet-privacy
,
privacy
,
isp
,
log
Cyber Monday is Here! The high season of VPN sales has started!
VPN is on the Rise After President Trump Signed a Law Killing Internet Privacy
Latest news and updates
Cyber Monday is Here! The high season of VPN sales has started!
Cyber Monday Deal is here!!! ... It's a time to BOOST your SALES!

For the next month we sell Trust.Zone VPN with  80% OFF and give 4 Months for FREE
1 month of VPN is just $1.99/mo

Hurry! 
The best month for VPN industry has been started! November generates 70% of all VPN purchases. read more >>
26 November 2023
Need personal PROMO CODES? Leave a request!
Need personal PROMO CODES for your readers? Just let us know and we send you exclusive 30% off promo codes and discount coupons. read more >>
21 November 2023
New Landing Pages Available! Increase Your Conversion up to 300%
Improve your conversion rate up to 225% while using our new promo landing pages.
We can modify texts on the landing pages upon your request. It's free of charge.   read more >>
31 October 2023