Earn more with Trust.Zone. We give away 7 days of VPN usage for FREE
<< All posts
18 May 2017 10:08:51
Good news for our affiliates and webmasters! We are starting a SUPER PROMO.
Trust.Zone
gives away 7 days of VPN usage for FREE for subscribers.
We recommend affiliates advertising this PROMO till the end of May.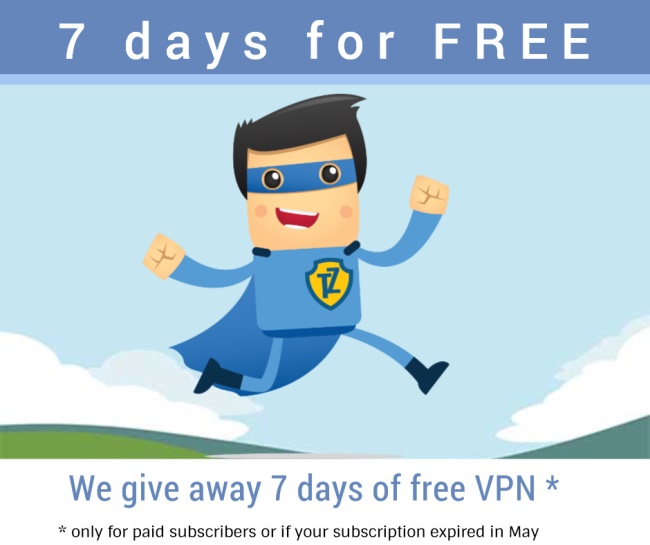 Please take in mind, users should activate their free bonus
here
Note: only for paid subscibers of if your subscription expired in May
Tags:
vpn
,
free vpn
,
promo
,
affiliate
Christmas SALE from Trust.Zone. Boost your sales!
April 13 - National 'Get a VPN Day' in Australia. VPN usage is on the Rise Again
Latest news and updates
Christmas SALE from Trust.Zone. Boost your sales!
Trust.Zone starts Christmas SALE and HAPPY NEW YEAR Sale this week
Don't miss your chance to boost your sales and earn much more. Put Trust.Zone ads on your websites aggressively to earn 10 times more during sales. Trust.Zone is usuaully selling 50,000 licenses during Christmas DEAL (Dec, 2.
We will sell 2 YEARS plan with  HUGE DISCOUNT.   But.... You will earn more
Why?
Because we sell 2 YEARS plan, so, your commission per sale may reach up to $30 per sale read more >>
29 December 2017
New Landing Pages Available! Increase Your Conversion Rate by up to 125%
Our team has successfully tested several new landing pages. According to our tests, you can improve your conversion rate up to 125% while using our new promo landing pages. We can modify texts on the landing pages upon your request. It's free of charge. read more >>
14 November 2017
New Popunders with Highest Conversion are Available!
Need more earning with Trust.Zone? Try our new format - popunders with high conversion!
You are free to edit popunders as you like - modify texts, change images and put your affiliate links. Popunders are just HTML pages (no PHP or server code). read more >>
1 July 2017