Special Deal Starts Now. We give 4 months for FREE. Boost your earnings up to 1000$ daily
<< All posts
25 May 2023 09:11:41
We have launched the Special Deal!
It's the right moment to BOOST your SALES ! 
We give 4 months for FREE for our users.  The Discount is up to
80% OFF
! Price starts from
$1.99/mo
Promote us aggressively and raise your profit up to $1000 per day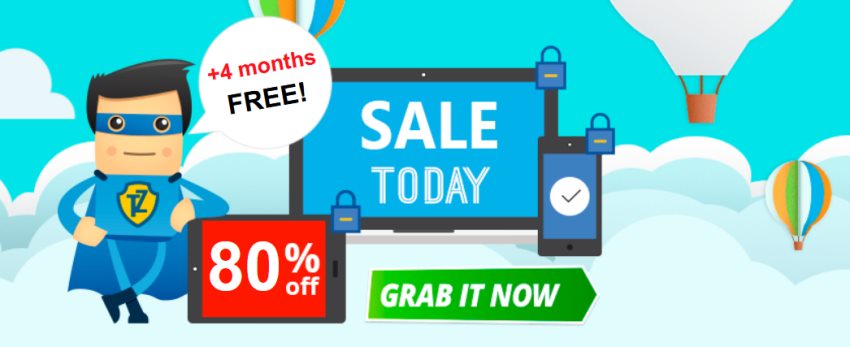 No need to  change your current affiliate links.
We recommend to do not use specific landing pages during our Special Deal offer. Just redirect your traffic to homepage or price page of the website directly.
Special discount is also available for the static dedicated IP addresses (best streaming or torrenting), port forwarding, Double VPN and additional simultaneous connections too! We have the limited number of static dedicated IP addresses for the US, the UK, France and Australia.
Have any questions? Feel free to contact us anytime.
Tags:
cybermonday
,
blackfriday
,
sale
,
discount
,
promo
Cyber Monday is Here! The high season of VPN sales has started!
Trust.Zone celebrates its 10th Anniversary: Share 5-Year Plan - Earn More!
Latest news and updates
Cyber Monday is Here! The high season of VPN sales has started!
Cyber Monday Deal is here!!! ... It's a time to BOOST your SALES!

For the next month we sell Trust.Zone VPN with  80% OFF and give 4 Months for FREE
1 month of VPN is just $1.99/mo

Hurry! 
The best month for VPN industry has been started! November generates 70% of all VPN purchases. read more >>
26 November 2023
Need personal PROMO CODES? Leave a request!
Need personal PROMO CODES for your readers? Just let us know and we send you exclusive 30% off promo codes and discount coupons. read more >>
21 November 2023
New Landing Pages Available! Increase Your Conversion up to 300%
Improve your conversion rate up to 225% while using our new promo landing pages.
We can modify texts on the landing pages upon your request. It's free of charge.   read more >>
31 October 2023