New Landing Pages Available! Increase Your Conversion up to 300%
<< All posts
31 October 2023 11:41:40
Our team has successfully tested several new landing pages. According to our tests, you can improve your conversion rate up to 225% while using our new promo landing pages.  Landing Pages are available in English, French, Turkish, German, Spanish and Russian.
Landing pages are available in your affiliate panel. Go to your affiliate account
Click Banners -> Choose a Banner -> choose Landing from Redirect to Trust.Zone selectbox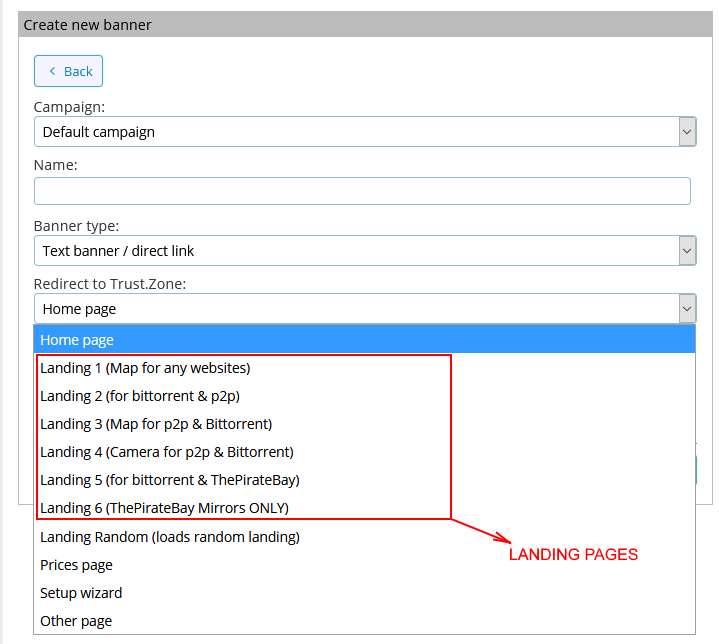 New landing pages are being successfully used by several top affilitates of Trust.Zone. The average conversion rate increased up to 192% and maximal - up to 225%. We can modify texts, images, headers on the landing pages upon your request. Please, contact us here.
Tags:
landing pages
,
vpn
,
trust.zone
,
affiliate
,
conversion rate
,
money
Cyber Monday is Here! The high season of VPN sales has started!
Special Deal Starts Now. We give 4 months for FREE. Boost your earnings up to 1000$ daily
Latest news and updates
Cyber Monday is Here! The high season of VPN sales has started!
Cyber Monday Deal is here!!! ... It's a time to BOOST your SALES!

For the next month we sell Trust.Zone VPN with  80% OFF and give 4 Months for FREE
1 month of VPN is just $1.99/mo

Hurry! 
The best month for VPN industry has been started! November generates 70% of all VPN purchases. read more >>
26 November 2023
Need personal PROMO CODES? Leave a request!
Need personal PROMO CODES for your readers? Just let us know and we send you exclusive 30% off promo codes and discount coupons. read more >>
21 November 2023
New Landing Pages Available! Increase Your Conversion up to 300%
Improve your conversion rate up to 225% while using our new promo landing pages.
We can modify texts on the landing pages upon your request. It's free of charge.   read more >>
31 October 2023